SUCCESSFUL STORIES




Twelve weeks in the Ignite Your Being Program helped me more than years of therapy ever did!
​I love you Rosane Gibson!

~ Nancy Hoffman - AZ, USA
---



"It is most amazing to work with you"

You are truly a Blessing for everyone who crosses your path!
Working on my homework and loving to re-discover myself...
a person I have never actually known...

~ Marina Marusic (AZ, USA)

---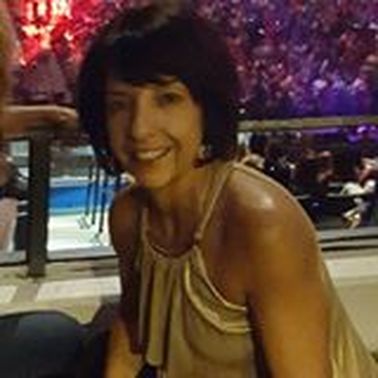 ​"I had spectacular break throughs!"
​
I remember when we met each other and you saw how bad I was suffering from that person who stole from me... You taught me how to attract the kind of man I was looking for, and then he appeared, just like I envisioned through the practices I learned from you. Some people say I was lucky!
I know it was not luck. It is not coincidence, it is not luck, I know it and you helped me so much! Thank you!!"

​~ Patricia (FL, USA)
---
​"You were the life line that pulled me out of depression
by changing my thoughts and how I see things"
​Thank you Rosane for the amazing Class "Ignite Your Being".
Your so passionate about your work and have such strong insight
that really resonated with me! Your amazing and thank you!
~ Anna Helgesen - AZ, USA
---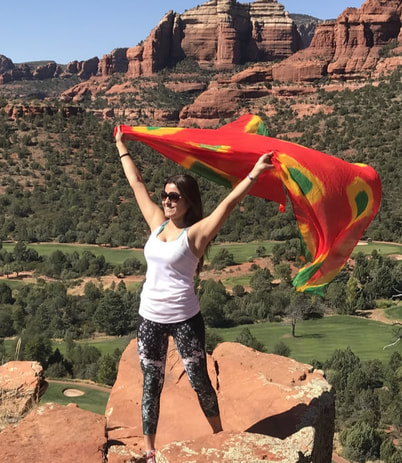 ​"Rosane helped me find myself
and really focus on where I want to go with my career, family, my life..."

I learned a lot and got out of the hole I was bearing myself into.
I was sad, stuck, feeling left behind, rejected, not-loved but today
I feel great who would've thought that meeting once a week and watching videos and putting all I learned into practice would've changed my life the way it did.

Thanks Rosane Gibson for such a wonderful program
~ Ivonne Pelaez (FL, USA)
---

​"My sessions with Rosane are the best thing I have done for myself in years"
My work with Rosane has been so transforming, I can't believe how much I have shifted in just a couple of months. When I started with Rosane I was recovering from a near stroke, very tired and completely out of energy. I really wanted to change directions in career and improve my health but had no energy physically or emotionally to accomplish these things on my own. Now, I'm feeling like myself again, which is a huge improvement from the woman that started this work. It's hard to remember the last time I felt this good, my sessions with Rosane are the best thing I have done for myself in years. The partnership we have formed is so powerful, and very personal, I am always amazed at the clarity, the insight and the closeness we have during our sessions. The assignments she gives are very personalized and are amazing at providing a new way to look at things. I am so greatful for the change in energy and mood and in such a short time. After a lifetime of hating my body and being at war with it, and never feeling like I was going to win the battle, I have stopped that insanity and words can't express what a relief that is. Thank you so much to a woman who has changed my life.
~

Shea Micheller - TX , USA
---



​"... a newly found sense of self-acceptance"

Rosane helped me to slowly strip away inner layers of negative thinking, self-doubt and shame. I have a newly found sense of self acceptance. Rosane has a special gift for helping others heal. Working with Rosane has given me tremendously improved mental and physical health! And she is so much fun! If I had to describe what Rosane is in just three words, those words would be: health, fun and empowerment!
~ Kimberly Hanson - FL, USA


---
​"I truly feel at peace. I made a decision..."
Thank you for helping me through all of my fears and anxieties
over the past few months with these decisions
😎
🤗
. I made a steadfast choice to improve my health and not let anything stop me from loving myself enough to make that
happen by listening to my powerful inner voice that is screaming to me to climb mountains and get outside in cooler mountain air. I don't know what the outcome will be for certain yet, and I am not really attached to outcome anymore. I feel confident in my decisions. I am completely surrendering myself to the flow of what I set into motion. I feel happy as my health becomes optimal again. Thank you for guidance, friendship and being my amazing sister!
​I love you so much!!!"

​~ Kimberly Hanson - TN, USA
---

"...simply enlightening"

Rosane's life coach work broke through a completely new venue for my own confidence to grow and has help me generate unprecedented views that I am currently engaging in my life. She's been helping me uncover riches that I did not know were within me. I used to say to my friends: "She is a fairy!" but now I understand that my words were an understatement. Her work goes far beyond fairy tales. It is simply enlightening!

~ Flavia Rabello - Rio, Brazil
---
"...personal peace and fulfillment"

Talking to Rosane is like talking to a wise friend who pays fantastic attention and has terrific insight. Rosane helped me gain perspective and insight into my own approach to life that have helped me every day since we began talking. I often find her voice in my head that helps guide me in my own choices and communications. Rosane used her own life experiences and talents and tools to help me articulate what is important to me, what keeps me from living that, and how to focus my own thoughts to pursue my personal peace and fulfillment.
​
~Abby Reynolds - FL, USA

---
"Rosane is a gifted teacher and healer
​and I loved your class so much!"

My ❤ is filled with so much love and gratitude for you and your meditation in motion class. I moved, danced, released, shared, and blissed out on the positive vibrations in our sacred space. Thank you!
~ Caroline Sombat (Yoga Teacher, FL)
---